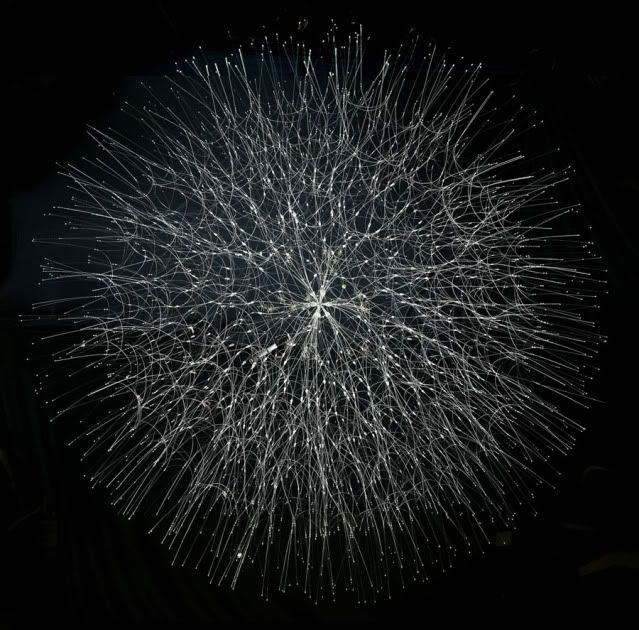 "I believe everything is mechanical and everything can be understood in mechanical terms."
With multiple degrees ranging from mechanical engineering to biology,
Bill Smith
hopes his interactive sculptures will evoke the sense of wonder he holds for both science and nature. An example:
"When you open the gallery s front door, a motion-detection sensor trips a
fan that causes a piece of wire suspended from the ceiling to rotate. This
wire, which is spotlighted from below, has a maple tree s helicopter seed
attached to it, which, as it spins, casts a shadow on the wall that looks like
a flying butterfly."
NYTimes review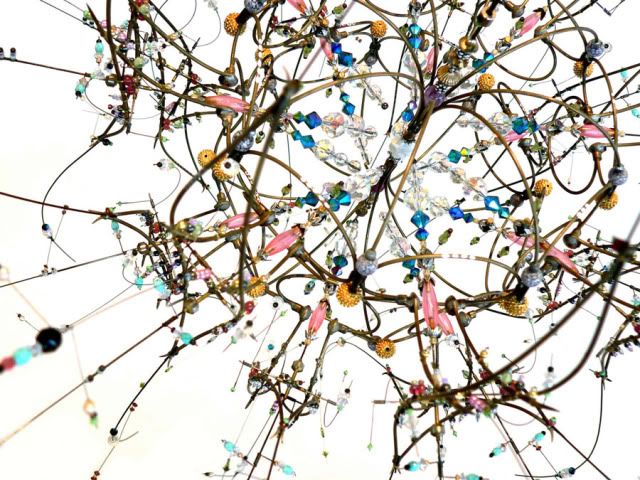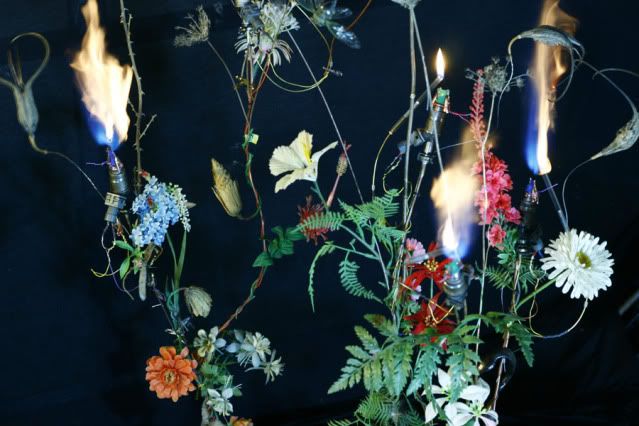 via
but does it float
, photos via
bill smith
,
p.p.o.w.