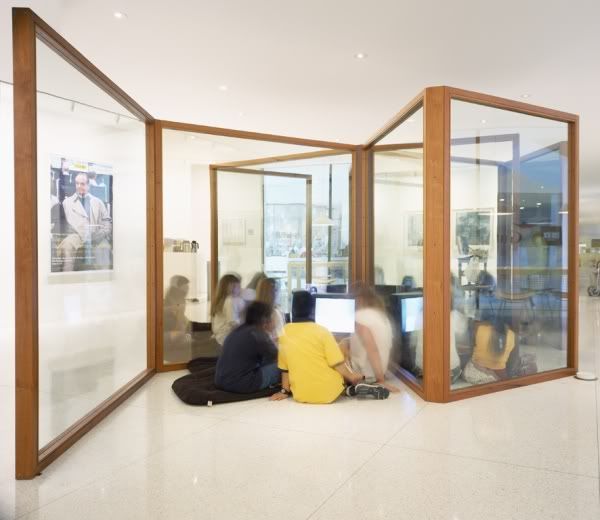 I recently saw a retrospective of Dan Graham's work at the
Walker
in Minneapolis and thought I'd share a link to an interesting interview with him by
Museo Magazine
. In it, he denounces Maurizio Cattelan's work as "90s cynical". An interesting accusation considering his work could certainly be written off as a precious collection of "60s idealism". I happen to identify strongly with both schools of thought.
If you're unfamiliar with Graham's work, there's a short preview of his seminal work, "
Rock My Religion
" on youtube. The real deal is over an hour long.