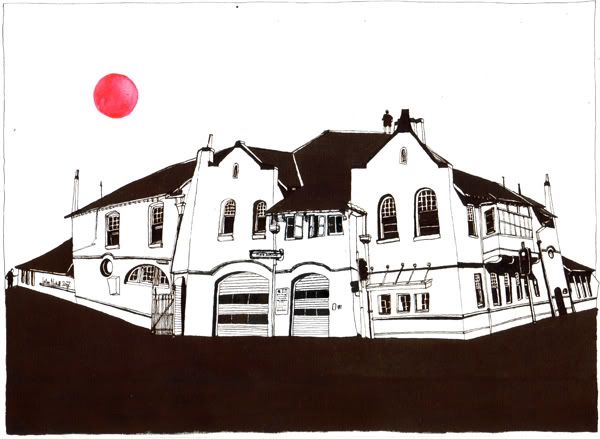 One of the reasons that I keep this blog is so that I can collect all the things that inspire me and keep them in one constant space rather than six million moleskins, folders, boxes, and sketchbooks. What I did not anticipate was the establishment of numerous patterns, including the frequent posting of pen and ink drawings as well as sketches of buildings.
Adding another to the list, these illustrations are by Sydney-based artist
Helen Nehill
. I love her crooked, hazy depictions of urban architecture.