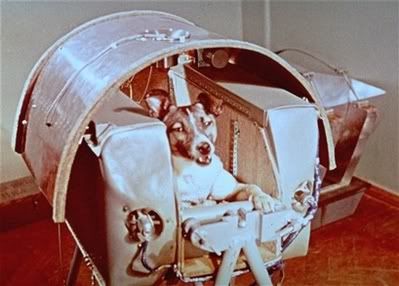 Click
HERE
. Apparently these recordings are used to treat various afflictions such as depression and sleep disorders and are used by psychotherapists around the world.
....cool? Sometimes the world just fascinates me. Humans are a strange, strange species.
The picture above is of Laika, the first living creature in space. She died what was probably a very painful death after overheating occured in the vessel shortly after it entered space.