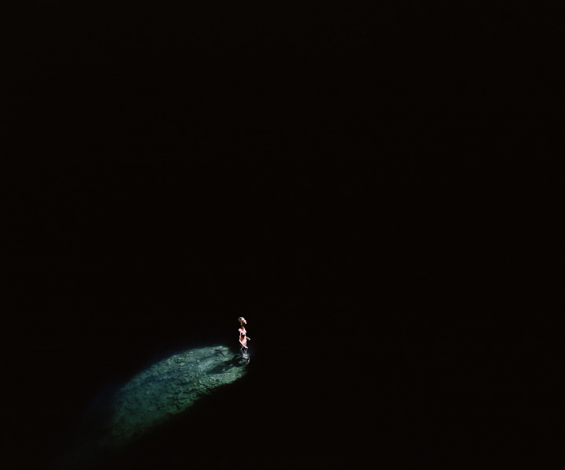 I discovered these photos by
James Pomerantz
on
Beautiful/Decay
, a blog which never fails to inspire.
The pictures were taken in Mexico at the site of a natural sinkhole which connects to a subterranean body of water. Ancient Mayans used the cenote as a source for fresh water and also believed that it was a portal to the afterlife.
Pomerantz says that the caves are not actually as dark as they appear in the photos, but that he intentionally isolates the sunshine in order to heighten the sense of isolation and mysticism.